The best app
to store receipts
Grzegorz
A very useful app to help you keep your receipts in order and track the returning terms and warranty dates. Brilliant!
NETPrawnik
A great app. Nicely made to keep the receipts in a storage. No unnecessary adverts. The author of the app deserves a coffee.
Sophitia
This app is fantastic. Adding and storing the receipts in an easy and organised way. Additionally, you can add your discount cards which spares place in a wallet.
MrReceipt

–
about me
Is your wallet a mess? Forget it! Scan your receipts with the app and let me deal with:
keeping the receipts
premembering about the return and end of warranty dates
statistics of your monthly expenditure
returns, claims or complaints.
Be calm and take it easy when you keep all your receipts and expenditure under control.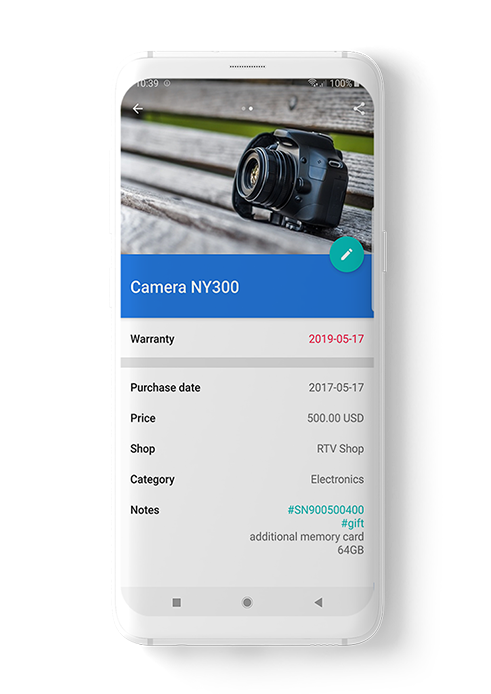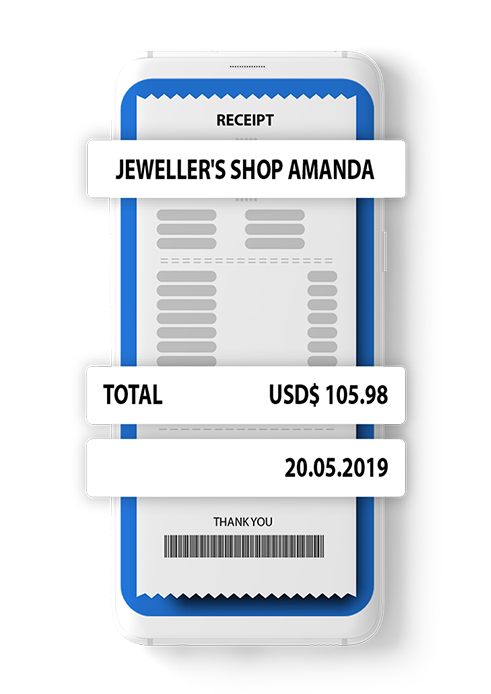 I recognize data

automatically
I read myself all the data from the receipts e.i place name, purchase date or how much it was paid. The receipts are categorised so as to give you a better control over expenses. Your comfort is of the upmost importance to me.
I remind about


the warranty end date
I will remind you about the end of warranty and return dates. It will help you return the faulty or unwanted goods before those dates expire!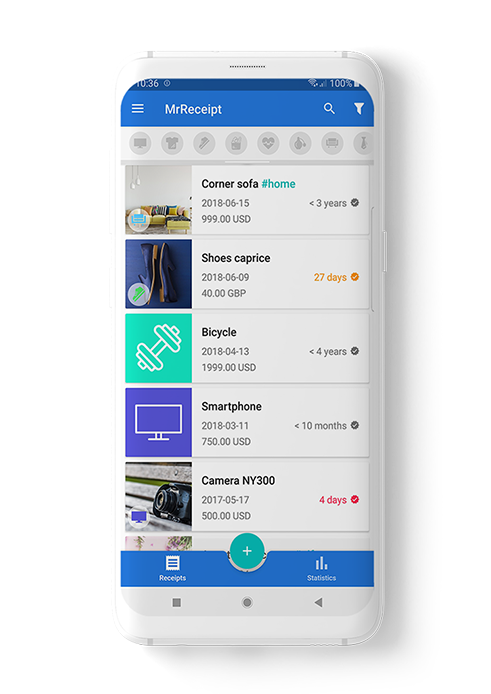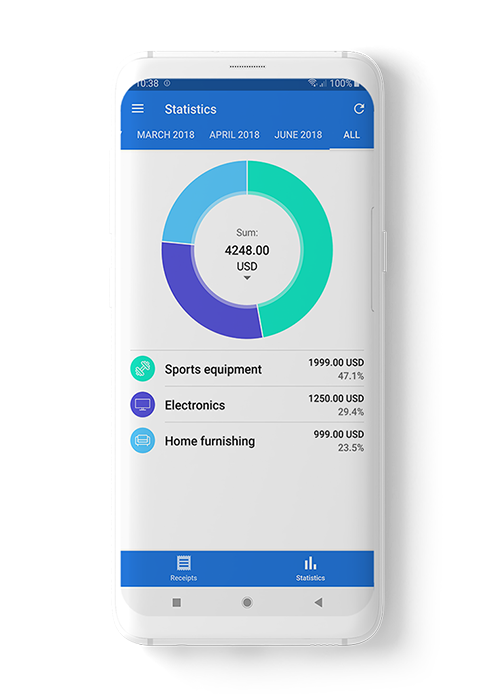 I plan and control


you expenses
Do you need to know how much and on what you spend your money monthly? Not a penny will be spent unnoticed thanks to "the statistics" functionality. You will have your expenditure analised and your budget planned for the next month with a little help from me.